posted by
cbra
on
Tue, 02/23/2016 - 17:24
California Beverage Retailers Association
Beverage Bulletin
P.O. Box 56686
Sherman Oaks, CA 91413
(818) 788-8120
Ron Ziff, Editor
February 2013
This month's stories include:
Ernest Hemingway and Martinis
Celebrities in the Industry
Wine Pairings for Girl Scout Cookies
Supreme Court to Decide Alcohol Blood Tests
Drunk Driving Legal in Ireland
U.S. Drops to 4th in Red Wine Consumption
Restaurant Patrons Hold Onto Their Wallets
New Food Trends for 2013
Wine: 2012 was a Great but Lean Year for Burgundy, Chinese Wine Tastes Shifting, Italian Winery Vandalized, SAG Awards Menu & Wines, House Recipe Vermouth, Wine Problem's Down Under, Sweet Potato Wine
Beer: World's Oldest Brewery Found, AB Loses Trademark Case, AB/Modelo Merger Uncertain, U.S. Craft Brewing Grows, German Brewing Shrinks, 15 California Pub's in Top 100 Beer Bars, Working for Beer, Racing for Beer, Gluten Free Beer
Spirits: Inaugural Vodka, Korea Tops in Aged Whisky, Scotch Group Sues Government, The Power of Whiskey
Other Food and Beverage: Starbucks on Every Corner in China, Fight over New York Soda Ban, Energy Drink Update, Pom Loses False Advertising Appeal, Food Fraud Grows
Healthy: Anti-oxidant Cookies from Grape Seeds, Nightcap Doesn't Help, Diet Drinks are not Risk Free
...and as always Tasting Notes and the Industry Calendar
Ernest Hemingway and Martinis
It was August 25, 1944, the day of the Allies Liberation of Paris. Ernest Hemingway, then a war correspondent, and David Bruce then an OSS colonel, corralled two truckloads of resistance fighters and led them to the deserted but undamaged and open Ritz Hotel. According to Sean Hemingway, Ernest's grandson. "He was proud to assist the OSS in the city's liberation, and the liberation of the Ritz hotel is one of his most memorable movable feasts. When Hemingway and Bruce arrived with their band of irregulars, the hotel manager greeted them joyously and asked if there was anything he could get them. Hemingway replied, 'How about 73 dry martinis?'"
Hemingway's Martini was very dry, very chilled, and very distinctive. You can have one, too. See the recipe below. Hemingway's favorite watering hole was Harry's Bar in Venice, one of the casualties of the current European economic meltdown. The bar is drowning in debt instead of gin. Founded in 1931, the establishment has been losing money since the recession started. Now it owes 6 million Euros and has had to share management with Blue Skye Investment, a fund that restructures troubled businesses. The new management is trying to cut costs, but Harry's may not survive. The historic bar has served Hemingway, Aristotle Onassis, Truman Capote, and Arturo Toscanini, among others. It was the birthplace of the Bellini cocktail.
Recipe: The Hemingway Martini
1 ¾ oz. Gin
1 teaspoon Dry Vermouth
Cocktail Onion, frozen
Stir Gin and Vermouth with plenty of ice for at least a minute. Strain into a small cocktail glass. Garnish with a frozen cocktail onion.
Celebrities in the Industry
Singer Andrea Bocelli was born into the wine industry on his family farm in Tuscany. In 1881 the family started growing grapes to make wine for their own table. Now his brother Alberto is producing 20,000 cases a year. Andrea says that the brindisi, or drinking songs, are part of several operas including La Traviota. Bocelli wines have been sold in the U.S. for a couple of years. They include Sangiovese $19.99, Prosecco $19.99, In Canto Cabernet Sauvignon $55, Alcide $65, and Terre di Sandro $100 made from old vine Sangiovese.
Food Network celebrity Chef Guy Fieri of "Diners, Drive-Ins, & Dives" has purchased a 5 acre Pinot Noir Vineyard in the Russian River Valley.
Wine Pairings for Girl Scout Cookies
An amusing article by Elizabeth Borsting was published in online news service Belmont Shore-Naples Patch. A brief recap of the pairings is below. We recommend reading the full article for a healthy laugh and be sure to buy some cookies from your neighborhood Girls Scouts. Go to http://belmontshore.patch.com/articles/what-will-a-girl-scout-leader-do-...
Thin Mints – This classic deserves to be paired with a classic wine like Petite Syrah.
Samoas – Cloaked in Caramel, Coconut, and Chocolate. They taste decadent with Port.
Tagalongs – Made with peanut butter and chocolate are best with Riesling.
Thank You Berry Munch – The cranberry and white chocolate chips are great with Cabernet Sauvignon.
Lemon Chalet Creams – Simple and best served with a buttery Chardonnay.
Do-Si-Dos – With Oatmeal and Peanut Butter they are a good contrast to a good Champagne.
Trefoils – Delightful Shortbread that goes well with a full bodied Pinot Noir.
Supreme Court to Decide Alcohol Blood Tests
On January 9 the Supreme Court heard Missouri vs. McNeely. The issue is whether the police can force a drunk driver to give a blood sample. A police officer had stopped McNeely for drunk driving. He could not walk a straight line and was wobbly on his feet. He refused a breathalyser test. The officer decided it would take too long to get a search warrant and just took him to a hospital to have blood drawn. If the court decides for the police, they could be able to arrest any driver and take a blood test. If they decide for the driver, then drunk drivers could refuse breathalyser tests and force the police into complicated procedures to prove intoxication. The case will be decided by June.
Drunk Driving Legal in Ireland
Irish drivers can now legally drive drunk. The County Kerry Council voted on January 21 to allow pub patrons in rural areas to get permits to drive home under the influence of alcohol. Councilor Danny Healy-Ray said that the change in the law would prevent loneliness and reduce suicides by allowing rural drinkers to socialize in pubs and drive themselves home where there is no public transportation. He said "drunk citizens in rural areas have never killed anyone." Tougher drunk driving laws in Ireland have cost pubs business while deaths related to drinking are down 56%.
U.S. Drops to 4th in Red Wine Consumption
VINEXPO's biennial report shows the the U.S. became the world's leading consumer of wine. However, China surpassed the U.S. as the 3rd largest consumer of red wine and we dropped to #4. U.S. consumption of sparkling wine consumption grew by nearly 18% from 2007 to 2011. and is predicted to grow by another 25% in the next 4 years. The survey is commissioned by VINEXPO and tabulated by International Wine and Spirits Research. It covers 114 markets.
Restaurant Patrons Hold Onto Their Wallets
Restaurant Diners ate cheaper in 2012. They still wanted to eat out and total sales were up, but they spent their restaurant dollars frugally. 9 out of 10 wines orders were for a glass instead of a bottle. Bottle sales were down 13%, glass sales up 4%. Appetizers and side orders were up 2.8%, entrees down 1.5%. Dessert sales were down 2.3%.
New Food Trends for 2013
Specialty Sandwiches containing specially cooked meats, bread & buns baked in-house, and artisan condiments.

Label/Menu Transparency. They want to know what is in it and where it came from. They want to be able to read it easily and understand it. Not all consumers, but enough that they can't be ignored.

No Diner Left Behind. Menus will include items and options for Vegan, Gluten Free, Low Fat, and other diet conscious offerings.

Snacks – Small portions designed to fill on-the-go appetites for several mini-meals a day will appear at foodservice and retail. Look for mini-desserts.

Culinary Combos – as chefs combine flavors to get enticing new plates like Korean Tacos, Cuban Sandwiches on Baguettes, and things we never dreamed about.

Good Tasting and Healthy – Food can be tasty and healthy at the same time as menus offer items that tout vitamins, freshness, and flavor. Even hospital food is getting a new look.

Specialty Breads – all kinds of ethnic bread, flatbread, and flavor combinations.

Value Meals – The economy continues to grind many people. 2 for 1 meals and coupons specials will continue to draw in reluctant spenders.

Convenience – still the most important consideration. Customers want it washed, sliced, cooked, and ready to serve attractively.

 
Wine
2012 was a Great but Lean Year for Burgundy
As Burgundy Vintners assess the end of 2012, they are seeing something to celebrate. The weather was uncertain to bad causing crop yields to be down 20% to 30%. But, the quality appears to be exceptional. It turns out that the summer of 2012 did well for Burgundy! The result is higher prices. At the annual Hospices de Beaune auction the average price was 57% higher than 2011. There were only 512 barrels offered, the smallest number since 1987. But they brought in 5.2 million Euros. That's over €10,000 per 228 Liter Barrel.
Chinese Wine Tastes Shifting
As the Chinese economy has faltered, the Chinese wine drinkers have been finding fine Bordeaux increasingly out of reach. Meanwhile they have discovered the fine Italian wines of Barolo and Montepulciano are much more reasonable, yet great replacements. Italian wines of all types have been growing in sales for the past 6 months.
Italian Winery Vandalized
Case Basse in Montelcino was hit by vandalism on December 2. Someone broke into the aging cellar and opened the spigots on all the aging casks of Brunello. In a few hours all 16,500 gallons of wine stored from 2007 to 2012 was lost. The loss is covered by insurance, but there will be no wine available for several years. An employee fired a month earlier was placed at the winery by a GPS tracing of his cell phone. He is awaiting trial.
SAG Awards Menu & Wines
At the Screen Actors Guild Awards Dinner the menu featured local foods; organic beef tenderloin with arugula, slow roasted salmon with green rice, and roasted beets with blood oranges. All prepared by Chef Suzanne. That's where local ended. Wines served were Jacobs Creek Wines from Australia and Taittinger French Champagne.
House Recipe Vermouth
Bartenders, in their search for new cocktail ingredients, are experimenting with making their own vermouths. In the U.S. vermouth comes in two varieties; sweet red and dry white. In Europe vermouth comes in a wide variety of types; amber, rose', antico, bianco, to name a few. Martini and Rossi makes nine varieties. To make their own vermouth bartenders take a base wine, add a distilled spirit, and then infuse it with herbs, spices, bark, and peels. By using a variety of wines, spirits, and flavoring agents the possibilities are endless. Once the bartender's unique combination is made, he can make a distinctive cocktail; a martini, manhattan, americano or other drink with flavors that are his alone.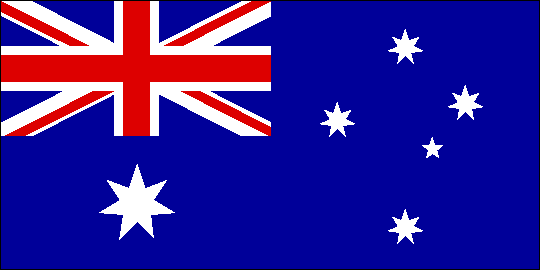 Wine Problem's Down Under
Australia suffered a record heat wave in January, just as the 2013 harvest began. At the same time brush fires ravaged much of the country. The early word from the wine producers is that the heat should not affect grape quality, although there is concern in some areas that there may be smoky flavors in some wines.
Yellow Tail Australian wines are having sales problems in the U.S. due to the rising Australian dollar. The company sells 75% of its production in the U.S. Sales are off enough to cause the company to cut costs and renegotiate its loan with Australian National Bank. It may also have to sell vineyards and other assets.
Sweet Potato Wine
A team at Central Tuber Crops Research Institute at Bhubaneswar, India has developed a process using wine yeasts to make red wine from purple sweet potatoes. The wine is 9.3% alcohol and the cost is half what it costs to use grapes. There is no word on the bouquet, tannins, and flavor. Anyone for an Idaho Russet 2013?
Beer
World's Oldest Brewery Found
An article in the November issue of Levant reports that archaeologist Lindy Crewe has found ruins of a 3500 year old brewery on Cyprus. This was topped in December when Antiquity reported the discovery of beer brewing equipment at the world's oldest religious temple at Gobekli Tepe in Turkey.
AB Loses Trademark Case
The UK Supreme Court rejected AB/Inbev's suit to invalidate Budvar's right to use the name Budweiser. This is in line with a similar decision by the European Court of Justice in 2011. AB started brewing in 1876 and Budvar in 1895. Budvar started shipping to UK in 1973 and AB started in 1974. Both breweries later applied for trademark protection and on May 19, 2000 the Trademark Registry granted them both trademark status. The decision is final for the UK. However, the two companies still have 11 active cases in 8 countries.
AB/Modelo Merger Uncertain
AB/Inbev had concluded a $20.1 billion deal to buy the 50% of Modelo that it doesn't already own. However, the Justice Department filed suit to block the deal. The suit states that "it would result in less competition and higher beer prices for American consumers." One of AB's internal documents were cited stating that in 2010 Corona had refused to follow AB's price increase in California and "was eating A/B's lunch" by taking market share. The general feeling in the legal community is that the Attorney General is serious about this and AB will have a tough time in court. But, AB may have to fight this in court. It will have to pay Modelo's owners a $650 million break up fee if the deal doesn't close.
U.S. Craft Brewing Grows
At the end of 2011 there were several hundred craft breweries in the U.S. By the end of 2012 there were 2100. There are currently 1300 more in the planning stages.
German Brewing Shrinks
Beer consumption in Germany fell 1.8% to 2.55 billion gallons, the lowest level since 1990.
15 California Pub's in Top 100 Beer Bars
Draft Magazine's list includes:
San Diego - Blind Lady, Hamilton's Tavern, O'Brien's American Pub, Small Bar, Tiger! Tiger!
Los Angeles - The Daily Pint, El Prado, Father's Office, Little Bear, Surly Goat
San Marcos - Churchill's Pub and Grille
Encinitas - Encinitas Ale House
San Francisco - La Trappe, The Toronado Pub
Burbank - Tony's Darts Away
Oakland – The Trappist
Working for Beer
SAB Miller tracks an interesting statistic: how long a person must work in order to earn the price of a glass of beer. The optimum is ½ hour for an average person's wages. The company is working on reducing the cost of entry level beers as part of its growth strategy for Africa.
Racing for Beer
The "Beer Mile" is a new kind of race. You run a quarter mile; chug a 5% alcohol beer; run another quarter mile; and repeat until you have run a mile (without vomiting - that's a penalty) "Runners World" explains that it works because beer contains B vitamins and Chromium which help a runner in a short race. In a long race, like a marathon, the alcohol dehydrates the runner. Local events take place all over the world. According to Beermile.com the record is held by Jim Finlayson at 5 minutes 9 seconds.
Gluten Free Beer
Gluten free beers that are acceptable to consumers with Celiac disease or a gluten intolerance are growing in number. The disease affects about 7% of the population. Gluten is a protein found in wheat, rye, and barley. Brands include AB's Redbridge, New Grist, Omission, Green's, Tweason' Ale, and New Planet. Gluten is either removed during brewing or avoided by brewing with sorghum instead of wheat.
Spirits
Inaugural Vodka
American Harvest Spirit is the vodka that was chosen to be served at the Presidential Inaugural Candlelight Reception. The reception was held by the National Finance Committee to honor the President and Vice-President.
Korea Tops in Aged Whisky
Korea consumed more top-range whisky aged 17 years or more than any other country in the world for the 11th straight year; 698,000 9 liter cases of super-premium whisky, according to the survey by the U.K.'s International Wine and Spirit Research.
Scotch Group Sues Government
In the ongoing temperance fight in the UK the Scotch Whisky Association has sued the Scotland Government to overturn a recently passed law that set a minimum price of 50p per unit of alcohol. The suit contends that copycat measures in other countries could be costly to the Scottish economy. The whisky industry directly employs 10,000 and another 35,000 indirectly and accounts for 80% of Scotland's food and beverage exports. The association has also filed a complaint with the European Commission. This is all in addition to the UK proposal which would impose a 45p minimum price per unit in England and Wales.
The Power of Whiskey
The British government has many of the same problems that we face. They have to meet green target goals and have come up with a novel solution. They are using confiscated bootleg alcohol to make electricity. This reduces waste, reduces water consumption, and greenhouse gases; while saving ₤50 million.
Other Beverages, Food, and Retail
Starbucks on Every Corner in China
Starbucks has 700 stores in China and plans to open 800 more in the next 3 years. It will go from 12,000 employees to 30,000. Nationwide coffee sales in China were up 20% in 2011. Small stores work well in the U.S. In China new stores will average 3800 square feet because people come in large groups of friends or office colleagues. A new flavor – Red Bean Frappuccino.
Fight over New York Soda Ban
New York City's ban on soft drinks over 16 oz. Will go into effect in March. The Department of Health has decided on a grace period with warnings for the first three months. Fines will not be issued until after June 1. The American Beverage Association (representing Coca-Cola and Pepsi) is fighting the ban in court. They have now been joined by the Latino Federation, New York Korean-American Grocers Association, Association of Theater Owners, and the NAACP. All these groups feel the ban will hurt their members.
Energy Drink Update
The Substance Abuse and Mental Health Services Administration released statistics showing that energy drinks were the cause of 20,873 emergency room visits in 2011. 58% involved only the energy drinks 42% were in combination with other drugs. The majority of the patients were males between 18 and 25 years old.
The city of Chicago is considering a partial ban on the sales of these drinks. Alderman Edward Burke has proposed to ban drinks with more than 180 mg caffeine and Taurine or Guarana.
In a related story Monster is changing its label from "supplement" to "beverage." It will list "nutrition facts" instead of "supplement facts." The company has not talked about reformulating the product. However, Taurine is not an approved food ingredient and will have to be left out of the new drink.
Pom Loses False Advertising Appeal
The FTC denied Pom's appeal of its sanctions for false advertising. The final order prohibits Pom's marketing of its products with claims that it is "effective in the diagnosis, cure, mitigation, or prevention of any disease such as erectile dysfunction, heart disease, and prostate cancer."
How Many Inches in a Foot?
Subway Restaurants is getting a lot of negative press after a customer posted a photo showing a "Footlong Sandwich" that is only 11 inches long. The New York Post then checked sandwiches at Subways around New York. All 11 inches! Then the internet postings went viral.
Food Fraud Grows
The USP reports that food fraud is up 60%. The fraud includes both mislabeled products and products that have been diluted with water, waste ingredients, and other fillers. Product types can be looked up at http://www.foodfraud.org/ to check what kinds of mislabeling and fillers should be looked for to check their authenticity. UK regulators tested samples of ground beef and found 37% of the samples contained horse meat and 85% contained pork. Frozen lasagna made in Sweden is labeled "beef" but tested 100% horse meat.
Health News
Anti-oxidant Cookies from Grape Seeds
The Journal of Food Science reported in December that it is now possible to bake cookies with grape seed extracts. These anti-oxidants are effective in preventing heart disease and cancer. The problems have been that the chemicals are bitter to the palate and break down when exposed to heat. The solution is "microencapsulization" in which the compounds are given protective coatings at the microscopic level.
Nightcap Doesn't Help
Dr. Irshaad Ibrahim working for The London Sleep Center has found that alcohol gets people to sleep faster but is less restful. A nightcap will result in a faster and deeper sleep but disturbs REM sleep when dreaming occurs. Over a period of time this can cause many of the problems associated with insomnia.
Diet Drinks are not Risk Free
A study of 264,000 U.S. adults showed that those drank regular soda drinks had a 22% greater chance of suffering from depression than those that didn't drink soda. Those that drank diet soda had a 31% greater chance of depression. The study also showed that coffee drinkers had a lower risk of depression than non-drinkers. Dr Honglei Chen of the National Institute of Health studied adults age 40 to 61 in 1995-96 and again 10 years later in 2004-6.
Tasting Notes
At the Stars of Santa Barbara tasting Cordon Wine's 2010 White Hawk Syrah was a delight. The wine had a medium body. It was soft and mellow with a deep ruby color and spicy flavors. $26. Contact Jamie Edlin (323) 850-5558 jamie@HollywoodandWine.net .
The Santa Lucia Highlands was held at the stylish Craft Restaurant in Century City. Craft's charcuterie was a delicious accompaniment to a number of beautiful wines. Too many to list them all. Among them Siduri & Novy Chardonnay 2011; light, fresh, very light oak, a good food wine $27. 2010 Syrah; deep flavors, dark purple color, another good food wine $24. Contact Gregg Barrett, General Manager (707) 578-3882 gregg@siduri.com. Distributor Chambers & Chambers.
Sequana 2010 Pinot Noir; 100% Pinot Noir grapes, mellow, good berry flavor tones, will age well for several years, $32. Owned by Hess and distributed by Youngs Market.
Paraiso Wines rate a "good buy." These wines will do well with food and make your customers happy. 2010 Estate Chardonnay, 85% barrel aged, 15% stainless; well balanced, fresh and fruity, $18. 2009 Estate Pinot Noir; deep flavors, good nose, dark color, years of age to go, $25. Winery Contact David Fleming (831) 678-0300 x 30 dfleming@paraisovineyards.com. Distributed by American W & S.
Industry Calendar
2/26 Paso Robles Grand Tasting – San Diego
2/28 Paso Robles Grand Tasting - LA
3/7-10 Natural Foods Expo-Anaheim
3/10 Family Winemakers – San Diego
3/10 Daylight Savings Time Begins
3/17 St. Patrick's Day
3/21 Stars of Paso Robles - LA
3/22-23 Rhone Rangers-SFO
3/26 Passover
3/31 Easter
4/10 FPFC Northern Cal Expo – Alameda
4/10 Mt Veeder tasting - SFO
4/11 Paso Robles tasting – SFO
4/11 CIGA Installation Banquet – Sacramento
New Legislation for 2013
Our industry has more laws controlling it than most industries. The State Legislature and the ABC give us license privileges and can take them away. 2013 has several new laws that you must follow. New alcoholic beverage laws will be introduced that will be effective in 2014. Many critical issues are pending. Is your business safe? Members are encouraged to look through the Legislative Bulletin. If there is a new law that is a problem for your business, call the association office now. The CBRA is your voice in Sacramento. If you are not a member, join today. The CBRA is your only voice when it comes to new beverage laws.
Brands and Comments
The CBRA Newsletter has not accepted any payment from any of the brands mentioned in this edition. The editor, Ron Ziff, welcomes comments at ron@cbraliquor.org
CBRA Membership Remains Open
Now, more than ever, access to your industry is important. The CBRA is California's only statewide association of licensed retailers, and our membership continues to be open for the first time in 20 years.
At CBRA we deal with licenses and regulations that affect the beverage business on a daily basis. That's why CBRA offers practical solutions, unique products, services, information, and timely advice for both large and small beverage businesses. With reasonable fees, superior service, and associates that are easy to reach, CBRA helps you to run your business better and easier. One of the most valuable services we offer is that call to the ABC to ask your question. We can ask that question and keep you anonymous. That's something you just can't do yourself.
Join or renew your valuable membership today. You can't afford to delay.
California Beverage Retailers Association – California's Only Association of Licensees. We're #1!
If you would like to be removed from this email list, please email to
ron@cbraliquor.org with UNSUBSCRIBE in the subject line.