posted by
cbra
on
Tue, 02/23/2016 - 17:20
California Beverage Retailers Association
Beverage Bulletin
P.O. Box 56686
Sherman Oaks, CA 91413
(818) 788-8120
Ron Ziff, Editor
January 2013
This month's stories include:
Martini Quotes
Presidential Inaugural Menu & Wine List
Celebrities in the Industry
Inmates Sue Beverage Companies
Temperance in China
Temperance in the UK
New Year's Resolutions
Music Soothes the Drinker's Soul
Bar Code Inventor Dies
Peak Shift Vending Machines
Beer on Tap
Sales Tax Increase
Grocery Shakeout Continues
Leadership Change at Safeway
Energy Drink Investigation Widens
Cuervo Sale May Not Complete
Personalized Prestige Labels
Nobel Prize Vodka
Vintage Cognac to be Sold
Parker to Retire and Sell Wine Advocate
Chinese Wine Consumption
Chateau d'Yquem Withholds 2012 Vintage
Amazon Wine Begins Selling
2012 – A Bad Year for Champagne
A Museum Vineyard
Guinness Sales Falter
Butterbeer Sales Milestone
Sapporo Beer Hit Commercial
Bateman's Vintage Ale
Budweiser Trademark Fight Drags On
Demographic Shift
U.S. Retail Losses from Theft
UPS Holiday Deliveries
New Internet Sales Record
Food Waste
End of the World?
The Dairy Cliff – An Industry in Crisis
Water Home Delivery
Health - Anti-Virus Beer Ingredient
Calories from Alcohol
and the industry calendar for the coming year
Martini Quotes:
"The important thing is the rhythm! Always have rhythm in your shaking. Now, a Manhattan you shake to fox-trot time. A dry Martini you always shake to waltz time." - William Powell as Nick Charles in the 1934 movie"The Thin Man" written by Dashiell Hammet.
Thirty years later in 1964, Sean Connery, as James Bond, told his bartender that a Martini should be "Shaken, not stirred."
Presidential Inaugural Menu & Wine List
First Course – Steamed Lobster with Clam Chowder; Fox Run Vineyards 2010 Dry Reisling, Finger Lakes, New York.
Second Course - Grilled Bison with Huckleberries; Bedell Cellars 2009 Merlot, Long Island, New York.
Third Course – Apple Pie, Sour Cream Ice Cream, Cheese & Honey; Korbel Natural Special Inaugural Cuvee Champagne, California.
Tap Water will also be available for guests who do not drink wine.
Celebrities in the Industry
Sports Illustrated reports that Shaquille O'Neal will be launching his own vodka in April 2013. The brand, Luv Shaq, will be promoted as being gluten-free and sugar-free. It will be coconut flavored and will sell at a "competitive price" compared to other premium vodkas.
Oprah Winfrey is in the earliest stages of developing a line of food, beverage, and other products. She has filed for trademarks on the names Oprah's Organics, Oprah's Harvest, and Oprah's Farm. There is no word yet on what products are in planning and whether she will produce them through her own companies or have them co-packed.
Pauly D. from the reality TV show Jersey Shore has launched a line of ready-to-drink Vodka based cocktails under the name Remix.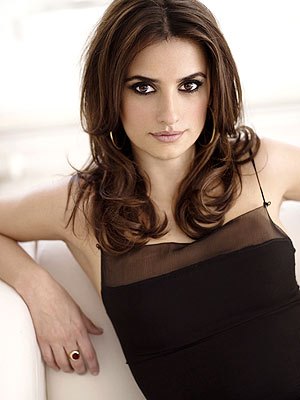 Penelope Cruz is the star of Campari's 2013 calendar.
Inmates Sue Beverage Companies
Five inmates in an Idaho prison have filed suit against Anheuser Busch, Miller/Coors, Jim Beam, and other alcoholic beverage producers for $1 Billion. Their claim is that they were not warned that alcohol is addictive. If they had known, they never would have committed their crimes. The suit says "if they had not been addicted to the products sold by the defendants that they would have led normal lives as productive members of society." At present the men do not have an attorney and are representing themselves.
Temperance in China
With new leadership, China is going through a crackdown on corruption that has hit the alcoholic beverage industry hard. Over the last decade the Chinese military has been holding military conferences at luxury hotels with lots of liquor. Most favored has been a white spirit made by Moutai. Xi Jinping, the new Communist Party chief since November, has banned alcohol at the conferences as part of his anti-corruption program.
Temperance in the UK
UK Prime Minister David Cameron has proposed measures to reduce alcohol consumption. They include minimum prices per unit of alcohol, a ban on 2 for 1 drink promotions, and other restrictive measures. The arguments for the program are that it will reduce alcohol abuse, hospital admissions, and deaths. Opponents point out that it would also reduce tax revenue, consumers and businesses will be unfairly punished, and there is opposition throughout the European Union. SAB Miller says it will unfairly hit responsible drinkers in low income families.
New Year's Resolutions
Millions of Americans started the New Year with resolutions. How will they do? Studies of previous years show that 75% will keep with it for a full week; 64% for one month; and 46% will still be on track in June.
Music Soothes the Drinker's Soul
A psychological study by Brian Winsink of Cornell University and Koert Van Ittersum of Georgia Tech looked at the effects of music on restaurant patrons. 1400 diners were observed. When they heard soft relaxing music they averaged 11 minutes longer with their meals. They didn't spend any more on food, but, their bar tabs were 50% higher. This is a small study, but it has major implications for our industry.
Bar Code Inventor Dies
N. Joseph Woodland, inventor of the bar code, died December 9 at the age of 91. In 1949 as a graduate engineer, he dropped out of Drexel University to work on an idea to capture information at grocery checkouts. Temporarily stumped, he took timeout to live with his grandfather in Miami. While sitting on the beach he drew a series of Morse Code dots & dashes in the sand. Absentmindedly, he drew his hand away and his fingers left long parallel lines. Inspiration! He received a patent in 1952 and sold it to Philco for $15,000. The patent expired in the 1960's. Later the Code Council took on the, then public, technology. When the Code Council later moved to withdraw UPC code rights from users and charge them royalties, Woodland filed and won a class action lawsuit to keep the system open and public and protect the rights of those using bar codes. Did you ever wonder how the scanner reads those codes? It doesn't look at the lines, it measures and compares the white space areas between the lines.
Keeping Cool and Saving Energy
Peak Shift Vending Machines
Coke reps in Japan call it the most innovative vending machine of the past 50 years. It runs at night when power costs are lower. The machine holds temperature and delivers cooled product for 16 hours the following day. The machine gives a 95% reduction in daytime power consumption during summer months and a 20% reduction in the winter. Development of the vendor was started in May 2012, and tested in July in a joint effort by Coca-Cola and Fuji Electric Company. Coke will invest 10 billion yen ($123 million U.S.) to install 25,000 machines in Japan during 2013.
Beer on Tap
Max Chautin, a student at Johns Hopkins University, has invented a new way to keep kegs cold without using a tub and lots of messy, melting ice. His creation is a huge reusable "koozie" called called a KegSkin, that wraps around the keg. Halfway through the project Chautin realized he could make the product more profitable by licensing the outside of the KegSkin for ads. The product cost $10,000 to develop. The first customer was the Venetian Hotel in Las Vegas. JD Kollar, banquet beverage manager at the hotel saw the potential. "In the past, we put kegs in 55 gallon trash cans, filled them with ice and wrapped them in white linen to make them look presentable. It added four hours of labor before we could even set up the bar." This summer he bought KegSkins for a pool party for 8,000 guests. The wraps kept 80 kegs of beer cold for five hours despite 95 degree temperature. Wrigley Field just signed on as the second customer.
Sales Tax Increase
California State sales tax increased by 1/4% to 7.5% on January 1, 2013. For some cities or counties it will be more because of local levies. In Los Angeles County it comes to 9%.
Grocery Shakeout Continues
Supervalu-Albertsons
Negotiations between Supervalu and Cerberus have concluded with Cerberus buying 877 stores in several states for $3.3 billion. Cerberus will merge Albertsons chain the Northern California Albertsons chain it bought when American Stores was broken up. Supervalu was the fourth largest food company in the U.S. with $35 billion in sales and a U.S. store network that consisted of 1,099 traditional food stores, 1,341 Save-A-Lot stores and 1,950 independent stores served by its distribution business. The problems that remain are a $6 billion debt and pension obligations.
Tesco
Problems at Tesco's Fresh and Easy chain continue. Tesco CEO, Philip Clark has "decided to conduct a strategic review of Fresh & Easy, with all options under consideration. The stores are for sale. The next deadline CEO Clarke faces is the end of Tesco's fiscal year, which comes in February.
Changing Customer Shopping Patterns
Conagra reports that since 1988, traditional grocery stores have lost 53 percent of their market share to other classes of trade, "leaking" shoppers to warehouse clubs, dollar stores, super centers and limited assortment stores.
Leadership Change at Safeway
Steve Burd will be leaving his position as CEO of Safeway at the May 14 stockholders meeting. Burd has been president and CEO since 1992. Burd says "I feel this is the right
time to move forward with a transition plan."
Energy Drink Investigation Widens
An F.D.A. letter, which was released Tuesday by Senator Richard J. Durbin(D Ill.) and Senator Richard Blumenthal (D Con.), follows disclosures that the agency received reports of 18 deaths and over 150 injuries that mentioned the possible involvement of energy drinks. The Senators said "Something needs to be done and quickly." An agency spokeswoman, Shelly Burgess, said this is the first time that the F.D.A. had indicated it might use outside experts to look into possible risks posed by high levels of the stimulant caffeine to certain groups. The investigation may be handled by Institute of Medicine, a part of the National Academy of Sciences. Of concern are ingredients like taurine. Meanwhile, Congressman Edward Markey, (D Mass.) called for the FDA to investigate advertising claims made by 5-hour Energy, Monster, and Rockstar Energy. The claims that the drinks make you feel "sharper and more alert" have not been substantiated by the FDA.
Cuervo Sale May Not Complete
Diageo has given up efforts to buy a major portion of Jose Cuervo. Talks with the Beckmann Family had been going on for months. Cuervo is valued at $3 billion. Diageo has a distribution contract with Cuervo that ends in June 2013. Cuervo produced sales of 3.9 million cases worth $482 million for Diageo in the year ended June 30, 2012. About 90% of Cuervo's sales are in North America. There are questions about the future: Cuervo won't have a distributor outside of Mexico. Diageo won't have a tequila brand. Meanwhile rumors have surfaced that Diageo and Suntory may be planning a joint offer for independent distiller, Beam. One of the prizes: Beam owns #2 tequila, Sauza.
Personalized Prestige Labels
Consumers can order free personalized labels for the bottles in their home bar of certain prestige brands. Available are Chivas Regal, Kahlua, and Glenlivet. They are offered through the website at http://www.yourgiftlabel.com/ordernow_1.php or Knob Creek at http://www.knobcreek.com/lpa or Crown Royal at https://www.crownroyallabels.com/ or Gentleman Jack at https://www.facebook.com/gentlemanjack?sk=app_104712462948911
Nobel Prize Vodka
Beluga Russian Vodka was the official spirit of the 2012 Nobel Prize award ceremony in Stockholm last month.
Vintage Cognac to be Sold
Harrod's put a bottle of Courvoisier & Curlier Cognac vintage 1789 on sale for Christmas at ₤95,000. The Curlier name belonged to Felix Courvoisier's nephews. The 233 year-old is the oldest known existing bottle of Cognac. It was bottled during the French Revolution from Folle Blanche grapes from Grande Champagne. Harrod's also put 4 other old vintage bottles of Courvoisier on sale for ₤9500 to ₤38,500.
Wine and Vines
Parker to Retire and Sell Wine Advocate
Robert M. Parker announced on December 10th that he would be stepping down as editor of the Wine Advocate; the print edition would be phased out; the publication will start accepting advertising excluding wine; the company is being sold to investors from Singapore who will move the office to Asia; and Lisa Perrotti-Brown would take over as editor. The newsletter's 50,000 subscribers created an online uproar. The following day Parker backtracked: the office will remain in Maryland, Ms Perrotti-Brown will edit it by email from Singapore; the print edition will continue; the ads will only be on his website; he is still stepping down and selling the newsletter.
Chinese Wine Consumption
Chinese consumers drank 1.2 billion bottles of wine in 2012. That's .3 liters per capita. Most of the wine is red, called "Hongjiu." Red symbolizes wealth, luck, power, happiness, and romance. White wine is called "Baijiu", which also means rice alcohol, a strong tasting product with a bad reputation. The color white symbolizes sadness and mourning.
Chateau d'Yquem Withholds 2012 Vintage
Chateau d'Yquem will not market a 2012 vintage. Heavy rains produced grapes with a low sugar concentration. CEO Pierre Lurton said there is a precedent for this. The Chateau also canceled production in 1952, 1972, and 1992. He noted that it is a strange coincidence coming every 20 years.
Amazon Wine Begins Selling
Amazon Wine launched in late November. The online service offers over 1000 wines in 12 states including California. Customers can order up to 6 bottles at a time. The order ships winery direct for a shipping charge of $9.99. Wineries pay $39.99 per month to be in the system and pay Amazon a 15% commission.
2012 – A Bad Year for Champagne
Champagne had a bad sales year. Overall sales for 2012 were down 5%. France consumes 50% of its own Champagne. French sales were down 6.8%, the rest of the EU down 10.4%, and U.S. flat. Other factors affecting French Champagne: a poor harvest with a 30% loss of grapes; a price increase by producers of 5.6%; a stockpile of over a billion bottles, which would take care of sales for 3 years.
A Museum Vineyard
Winemaker Andre Dubosc tends an unusual vineyard in the Pyrenees foothills of Southwest France. It is known as "The Grape Conservatory of Saint Mont" where he grows and preserves 116 local grape varieties. 33 types are so obscure, they have never been named. The purpose of his project is to preserve a diversity of grape species for future generations. The forgotten grapes of today could be the favored varietals of the future or could provide resistance to insects and disease. In September the conservatory held a conference for grape scientists and historians and tasted wines made from 20 rare vines.
Beer and Brewing
Guinness Sales Falter
Nielsen reports that sales of Guinness are sliding in their UK home market. Original is down 5% and Draft is down more than 15%. Owner, Diageo says the loss of sales is due to customers looking for larger packs. Guinness is sold in 4 packs and will be offered in 8 and 10 packs. Industry analysts say the factors are competition from craft beers, lighter beers, and private label stouts that sell for about a third less.
Butterbeer Sales Milestone
Universal Orlando Resort sold its 5 millionth glass of Harry Potter's Butterbeer last month. The company celebrated with a Butterbeer party for 1000 guests.
Sapporo Beer Hit Commercial
A Sapporo beer commercial is a big "Pop Hit" in Japan and has gone viral on the internet. We think it's really worth a look. Go to: <http://www.youtube.com/watch_popup?v=K-Rs6YEZAt8>
Bateman's Vintage Ale
George Bateman, owner of Bateman Brewing in the UK, set aside 4 cases of a special batch of beer in 1976. He intended to use it for a party celebrating his son Stuart's 21st birthday in 1981. George later died and the forgotten beer sat under some stairs for 36 years. Stuart, now 52, discovered the beer when a bottle exploded. He celebrated with a belated 21st birthday party. The beer was so good he decided to recreate the recipe. "The taste was out of this world. It was malty, beery, with a wonderful taste of port, brandy, wine, and almonds. It is the best beer I ever tasted." Bateman's Vintage Ale was on store shelves for the holiday season at ₤3.29 a bottle.
Beer Sales Gains and Losses
In 2011 the craft beer segment grew 13% and in the first 6 months of 2012 it grew another 12%. Meanwhile the non-craft beers were down 5 million barrels in 2011.
The 9 beers with the biggest loss in sales over the last 5 years according to Beer Marketer's Insights:
Milwaukee's Best Light -35.5%
Miller High Life Light -37.6%
Amstel Light -47.7%
Miller Genuine Draft -52.3%
Old Milwaukee -52.8%
Milwaukee's Best -57.1%
Budweiser Select -60.8%
Michelob Light -66.3%
Michelob -72%
Budweiser Trademark Fight Drags On
Budvar's Director General Jiri Bocek revealed that talks between AB/Inbev and Budvar over the rights to the Budweiser name have broken down again. The two companies have been arguing over this for 106 years.
Marketing Notes
Demographic Shift
Lingering effects of the recession: 4.4 million U.S. households are now 3 generations living together. This is a 15% increase in the last 2 years.
U.S. Retail Losses from Theft
A report by the Center for Retail Research in Thorofare, New Jersey indicates that U.S. retailers lost $8.9 billion to theft during the 2012 holiday season. $3.8 billion from shoplifting, $4.7 billion from employee theft, and $400 million from vendor fraud. That was a 4% increase from the same period in 2011. Of the top 10 categories stolen, 3 were from our industry. #1 Alcohol, #7 Food, and #10 Chocolates and other candies. Professor Joshua Bramfield, author of "Shoplifting for Christmas 2012" said most was stolen for resale.
UPS Holiday Deliveries
UPS says it made 135 million deliveries the week before Christmas 2012. The company says there were 2 million returns the first week of January, up 15% from 2011.
New Internet Sales Record
The biggest shopping spree of 2012 was on Cyber Monday. Online sales were more than $1.6 Billion. Black Friday sales over the internet were more than $1 Billion. That's 2.6 Billion internet sales on the two days!
Food Waste
Sustainability is one of the buzz words as we enter 2013. The National Resource Defense Council estimates that 40% of the food produced in this country is never eaten. It is wasted at every level from field to table. Every player shares the guilt; farmer, manufacturer, wholesaler, retailer, restaurant, and consumer.
End of the World?
Did the Earth get swallowed up as the Mayans had predicted for December 21, 2012? Chances are, if you're reading this, it didn't happen. But, California consumers did create a minor boom in sales for freeze dried food, batteries, and construction of backyard bunkers – just in case. Stevens Point Brewery decided to make a buck if the world didn't end. Stevens Point 2012 Black Ale had a Mayan calendar on the label. It sold very well right up to December 21.
The Dairy Cliff – An Industry in Crisis
Milk consumption was 20.2 gallons per capita in 2011. That's down 3.3% from 2010 and down almost 30% since 1975 when consumption peaked at 28.6 gallons per capita. Over 100 small dairy farms in California, the nations top dairy state, went into bankruptcy in 2012. The reason: rising prices on feed grain and selling prices held down by the State Dairy Board. While Congress danced around the Fiscal Cliff, the law that controls federal dairy subsidies almost expired. Milk prices could have doubled in a "Dairy Cliff" if the Farm Bill had not been passed.
Water Home Delivery
Icelandic Water Holdings has partnered with the LA Times. Consumers can order Iceland Glacier Water and have it delivered with their morning newspaper.
Health - Anti-Virus Beer Ingredient
A key ingredient found in the hops used in beer protects against a virus. Humulone is effective against respiratory syncytial (RS) virus that causes pneumonia and bronchitis in small children. Jun Fuchimoto, a researcher at Sapporo Breweries, in conjunction with scientists at Sapporo Medical University said humulone is present in such small quantities that a child would have to drink 30 12 ounce cans to have any effect. Fuchimoto said "The RS virus can cause serious pneumonia and breathing difficulties for infants and toddlers, but no vaccination is available at the moment to contain it. We are now studying the feasibility of applying humulone to food or non-alcoholic products. The challenge really is that the bitter taste is going to be difficult for children."
Calories from Alcohol
The National Center for Health Statistics reports that 32% of men and 18% of women get calories from alcohol. The men average 150 calories a day compared to the women at 50 calories. Drinkers average 10% of their calorie intake from alcohol.
Industry Calendar 2013
At press time this is the industry calendar for 2013.
1/19-20 Asian/American Expo – Pomona
1/20-22 Winter Fancifood Show- SFO
1/23-24 ConfitExpo – Confectionery Exports-LA
1/23 Stars of Santa Barbara – Beverly Hills
1/27 Santa Rita Hills – Palm Desert
1/29 Sicily Seminar – Santa Monica
1/31-2/2 ZAP – Zinfandel Festival - SFO
2/5 Sta Lucia Highlands – Century City
2/6 Sta Lucia Highlands – Costa Mesa
3/7-10 Natural Foods Expo-Anaheim
3/9-10 Family Winemakers – San Diego
3/20 Howell Mountain Tasting - SFO
3/21 Stars of Paso Robles - LA
3/22-23 Rhone Rangers-SFO
4/10 FPFC Northern Cal Expo – Alameda
4/11 Paso Robles tasting – SFO
4/14 – Orange County Wine Society tasting - Anaheim
4/19-20 California Wine Festival – Dana Point
5/13-17 Vino California - LA
6/22 Pinot Days – SFO
7/16 FPFC Southern Cal Expo - Anaheim
7/19-20 California Wine Festival – Santa Barbara
7/24 The California Legislature ratified the 21st Amendment to the U.S. Constitution on this day in 1933, thus legalizing our industry.
7/26-28 PMA Foodservice Conference and Expo - Monterey
8/17-18 Family Winemakers – SFO
8/18-20 Western Foodservice and Hospitality Expo-Anahiem
8/18-20 Expo Comida Latina - Anahiem
8/27-29 Global Wine, Beer, and Spirits – TBD
11/13 Stars of Cabernet – Beverly Hills
12/5 80 years ago this day President Franklin Roosevelt announced that the 21st Amendment to the U.S. Constitution was ratified by ¾ of the states.
New Legislation for 2013
Our industry has more laws controlling it than most industries. The State Legislature and the ABC give us license privileges and can take them away. 2013 has several new laws that you must follow. New alcoholic beverage laws will be introduced that will be effective in 2014. Many critical issues are pending. Is your business safe? Members are encouraged to look through the Legislative Bulletin. If there is a new law that is a problem for your business, call the association office now. The CBRA is your voice in Sacramento. If you are not a member, join today. The CBRA is your only voice when it comes to new beverage laws.
Brands and Comments
The CBRA Newsletter has not accepted any payment from any of the brands mentioned in this edition. The editor, Ron Ziff, welcomes comments at ron@cbraliquor.org
CBRA Membership Remains Open
Now, more than ever, access to your industry is important. The CBRA is California's only statewide association of licensed retailers, and our membership continues to be open for the first time in 20 years.
At CBRA we deal with licenses and regulations that affect the beverage business on a daily basis. That's why CBRA offers practical solutions, unique products, services, information, and timely advice for both large and small beverage businesses. With reasonable fees, superior service, and associates that are easy to reach, CBRA helps you to run your business better and easier. One of the most valuable services we offer is that call to the ABC to ask your question. We can ask that question and keep you anonymous. That's something you just can't do yourself.
Join or renew your valuable membership today. You can't afford to delay.
California Beverage Retailers Association – California's Only Association of Licensees. We're #1!
If you would like to be removed from this email list, please email to
ron@cbraliquor.org with UNSUBSCRIBE in the subject line.