posted by
cbra
on
Tue, 02/23/2016 - 16:04
California Beverage Retailers Association
Beverage Bulletin
P.O. Box 56686
Sherman Oaks, CA 91413
(818) 788-8120
Ron Ziff, Editor-Ben Ziff, Associate Editor
March 2014
This month's stories include:
Headline News Stories-What Kind of Wine do You Serve with an Oscar? Winter Olympics, Drought Update, Restaurant Employees Health Care
Celebrities in the Industry-Emilio Estevez, Frank Zappa
Popular Culture-Books, Top Pop Drinking Songs, Film
Wine-Record Harvest, Record Sales, Record Wine Exports, Top Red Wine Markets, Bordeaux Prices Drop, Shift in European Wine Growing Regions, Chateau Owners Body Found, French Wine Fraud Conviction, Bringing Back Amphorae
Beer & Cider-A Mashup, Johnny Appleseed, World Cup Brew, Mexican Craft Beer
Spirits-Whiskey Sales Growth, St Patrick's Day 2014, What's in a Name?
Other Food and Beverages-Chinese Food, Coke Loses its Fizz, Warning Labels for Soda? Kosher Coke is Back, Restaurant Break Up
The Changing Market-Stay at Home Drinkers, Credit Card Problems Continue, Who Are You Selling To? Sales Tax Problem, Gelsons Sale Closes, Safeway Sale, Walmart Expansion, The Country's Worst Retailers
Health-Gluten Free Alcohol, Wine Inhibits Lung Cancer, No More Soft Drink Ads in School, Dark Beer for Better Health
...and as always Tasting Notes and the Industry Calendar
"If you drink, don't drive. ...don't even putt. -Dean Martin
Headline News Stories
What Kind of Wine do You Serve with an Oscar?
The menu and wine list at the Academy Awards Governor's Ball are always the result of a lot of planning and competition. 2014 is no exception. First, the menu. It is awesome just because Wolfgang Puck has gone all out to celebrate his 20th anniversary serving at the event. There were over 50 different hand-crafted hors d'oeuvres. The seafood featured sushi, 1,300 oysters, 5KG of caviar, and 1,250 crab claws. Main course and side dishes included lots of choices: chicken pot pie, macaroni & cheese, white bean quinoa cakes, tuna tartare, salmon with black pepper and ginger, vegan pizza, and Chinois lobster. For dessert there will be a 6 tier chocolate cake covered with mini chocolate Oscars, strawberry cheesecake puffs, and passion fruit marshmallows. The liquids will be Cabernet Sauvignon and Chardonnay by Sterling, Perrier-Jouet Champagne, Ciroc Vodka, Bailey's Vanilla Cinnamon, Johnnie Walker Platinum or Blue, and Goldschlager. Puck couldn't do it all alone; he was accompanied by 350 chefs and 950 staff.
In case you didn't get enough to drink at the official events, there were always the after parties. At Elton John's Aids Foundation party you could get a Patron Red Rose made from 1 1/2oz. Patron Silver, 1 1/2oz. Patron Citronge, 2 oz. mango juice, 1 oz. watermelon juice, garnish red rose. At the Vanity Fair party a Grey Goose Le Fizz made with 1 1/4oz. Grey Goose, 2/3oz. St Germain Elderflower, 1/2 oz. Lime juice, 1 1/2oz. Soda water in a champagne glass. And at Madonna's party a Brazilian 75 in a flute, 2 oz. Vita Coco Lemonade, 1 oz. Gin or Cognac, 3 oz. Champagne, splash simple syrup, garnish organic lemon rind curl. (These all sound a little too sweet for my taste).
Each attendee at the Academy Awards got a swag bag worth $55,000. Nominees that lost took home a bag valued at $80,000. Everybody's bag includes a bottle of Aviv 613 Vodka worth $30, Cannonball Wine $75, and a Chocolatine Wine and Chocolate Pairing Flight worth $80.
43 million watched the awards on TV. If you were one of them, did you catch the beverage coup? Pepsi-Cola was one of the shows sponsors. But, Coca-Cola got the on-air plug when Ellen DeGeneres ordered in pizza from Big Mama's & Papa's (20 locations). The pizza box carried Coke's logo. There is no doubt the pizza delivery guy got his 15 minutes of fame and Big Mama's and Papa's got the biggest award of the night. The question is: Did Ellen use a coupon to order two 13 inch pizzas with 2 toppings for $17.95?
Winter Olympics
President Barack Obama and Canadian Prime Minister, Steven Harper, had a bet of a case of beer on each men's and women's ice hockey game at the Sochi Winter Olympics. Obama paid off with cases of White House Honey Porter. The bet was announced in joint Twitter posts.
The Canada Olympic House was one of the most popular places to be. Molson installed its famous beer vending machine. The machine dispenses a free icy cold bottle of lager when a Canadian Passport is shown to its sensor. Beer was a rare commodity at the Olympics and Molson was a taste of home.
If you couldn't get into Canada House, the next best thing was the NBC Media Center. It had the only Starbucks in the Olympic Village. Coca-Cola contracted for the public beverage outlets, but didn't sell coffee. That left McDonalds to sell coffee at its food stands. Starbucks didn't it make to the games. Meanwhile NBC took care of its employees and guests by hosting a Starbucks inside its own facility. They flew in borrowed baristas from the 69 Russian Starbucks outlets on a rotating basis. Some journalists who were fighting Starbucks withdrawal did their best to find an excuse to get inside NBC.
Russia did its best to make sure the Sochi Olympics weren't a rerun of the unruly crowds at the Vancouver Winter Olympics. Russian law forbids the sale of alcohol inside sports stadiums and arenas. There were "Beer" signs on some stands inside the Olympic Park. It was only non-alcoholic Baltika Beer. At the outdoor events you could buy alcoholic Baltika and Mulled Wine. There was one restaurant with a full bar and two Coca-Cola stands inside the park selling alcoholic Baltika from under the counter, but it was warm and flavored with cinnamon.
Drought Update
Federal officials have announced that the Central Valley Project will deliver no water to farmers this year. Zero! The project is the largest water delivery system in the state. Contra Costa and Santa Clara County cities with contracts will get 50% of their allocations. The central valley produces half of the nation's fruits and vegetables. Farmers who have wells will be forced to use ground water to irrigate. 500,000 acres of the state's agricultural area is expected to go unplanted. The Central Valley Project was built in the 1930's. It normally gives 90% of its water to farmers and 10% to cities. In dry years the cities take priority over the farmers.
North Coast vineyard operators will have a difficult choice in the next few weeks: water can be used to protect against frost or to irrigate; but not both. To make the situation more difficult, 3 environmental groups sent a letter to hundreds of vineyard operators and owners in Sonoma and Mendocino Counties expressing concern that water draw down may endanger steelhead and salmon populations. The letter is being interpreted as a threat because the organizations have a history of suing over environmental issues. The letter was signed by Jack Silver of River Watch, Alan Levine of Coast Action Group, and Larry Hanson of Forest Unlimited.
The Russian River Water District has cut allocations of water by 50% in order to maintain the water in Lake Mendocino. The lake now stands at 41% of capacity. The district supplies water to 7 municipal districts and 40 farmers. It will be up to the cities to enact their own conservation methods. Lake and Sonoma Counties are also expected to enact emergency measures.
The photo at left shows Folsom Lake in July 2011. Then it was at 97% of capacity. The photo at right shows the same scene in January 2014. Now it is at 17% of capacity.
Experts are warning communities that depend on well water that contaminants in ground water are becoming more concentrated with less water to dilute them. The warning came from Mark Starr, Deputy Director of California Department of Public Health. He said the smaller the water district, the greater the risk due to limited resources for purifying the drinking water.
At the end of February, storms lashed California. It remains to be seen if it was enough rain in the right places.
Restaurant Employees Health Care
Under the Affordable Care Act (Obamacare) businesses, including restaurants, are required to notify their employees how to obtain health coverage. Small businesses have to notify employees how to register for state health insurance exchanges, keep records of the notification, and tell them that they qualify for tax credits and government health if they can't afford coverage. Larger employers, with 50 more full timers, must provide coverage. Many of the requirements are already in effect or go into effect in the next few months. Don't panic! The National Restaurant Association has online tools that are available to you. Go to http://notify.restaurant.org/home.aspx to download information, an easy to use tool, and to get links for employee notification.
Celebrities in the Industry
Emilio Estevez
Movie Director, Emilio Estevez and his fiance Sonja Magdevski, have operated Casa Dumetz Vineyards at their home in Malibu since 2004. They have 800 Pinot Noir vines of 3 clones planted on the estate. The winemaking is handled primarily by Sonja. The grapes are vinified in Buellton and sold through a tasting room in Los Alamos. Casa Dumetz is named for Fr. Francisco Dumetz, a Spanish Missionary, who also lent his name to Point Dume.
Frank Zappa
Grape vines suffer from the bacteria that causes acne in humans. It is the only known case of a disease being passed from humans to a plant. It was transmitted to grapevines about 7,000 years ago and currently affects every grape vine in existence. Why is it in our celebrities column? A new mutation of the bacteria is particularly weird and scientists have named it Propionbacterium acnes type Zappa after that weird guitar player Frank Zappa. So far research has not shown what effect it has on the vines and what they would be like without the infection.
Popular Culture
Books
Provence Food and Wine: The Art of Living by Francois Millo and Viktorija Todorovska. 160 pages paperback $19.95. The book is a gorgeous and comprehensive collection of information on Provence Geography, History, and Traditions with detailed information on food and wine. It includes 47 Mediterranean recipes from 5 famous chefs accompanied by lush photography of the countryside, coastline, and the prepared recipes. It's a welcome addition to any serious collectors library.
Top Pop Drinking Songs
Friends in Low Places – Garth Brooks. "where the whiskey drowns and the beer chases my blues away."
Gin & Juice – Snoop Doggy Dogg
Whiskey River – Willie Nelson
Margaritaville – Jimmy Buffett
Red Solo Cup – Toby Keith
Pass the Courvoisier Part II – Busta Rhymes, P. Diddy and Pharrell
Sweet Home Alabama – Lynyrd Skynyrd
Sunday Morning Coming Down – Johnny Cash
Rocket Man – Elton John
Tiny Dancer – Elton John
One Bourbon, One Scotch, One Beer – George Thorogood
Cheers (Drink to That) – Rihanna
The Joker – Steve Miller Band
Shots – LMFAO
Cold Gin – Kiss
Film
SOMM, 2013 documentary by Director Jason Wise, 93 minutes, available on DVD. This film tracks 4 men through their trials and lead up to the Master Sommelier Exam. The prize: membership in the rarefied Court of Master Sommeliers. Fewer than 200 have ever been inducted.
Wine
2013 Record Harvest
The California Department of Food and Agriculture released a preliminary harvest figure of 4.23 million tons of wine grapes in 2013. That's up 5% from 2012, which was a record crop. The crop was worth $3.16 billion according to the California Association of Winegrape Growers. The consumers should enjoy a good year with lots of bargain wines on their grocer's shelves.
2013 Record Sales
According to Data Impact, U.S. wine sales grew by 1.5% or 5 million cases in 2013. on-premise sales were down 1%. Off-premise sales were up 2.4%.
Record Wine Exports
U.S. wine exports were up for the 4th straight year. Total exports were 48.4 million cases for $1.55 billion up 16.4%. 90% were from California.
Top Red Wine Markets
China became the number 1 market for red wine in 2013 with consumption of 155 million cases. France dropped to number 2 with 150 million cases. Italy was number 3 with 141 million cases.
Bordeaux Prices Drop
Bordeaux prices continued their fall. This January marked the 2nd year prices are down after a 12 year run up. The Liv-Ex Fine Wine 100 Index, which tracks the 100 highest demand fine wines, says prices are down 12.2% in the last 2 years. Prior to that first growth Bordeaux wines accounted for 66% of the trading value in the wines being tracked. In January 2014 that was down to 18%.
Shift in European Wine Growing Regions
Climate change has been turning Southern England into a good wine growing region. Meanwhile Southern France and Italy have been having years that are too hot for some varieties and growers have had to move to cooler slopes and abandon hot flat lands.
Chateau Owners Body Found
The body of Chinese billionaire, Lam Kok, has been found by a river near his Bordeaux wine estate. In December he was celebrating the purchase of Chateau de la Riviere for $41 million. He had held a press conference at the estate and boarded a helicopter to survey the vineyard along with his 12 year-old son and James Gregoire who sold the estate. The copter crashed in view of the reporters shortly after takeoff, killing all aboard. Gregoire was the pilot. He had owned the estate since 2003 when he bought it from the previous owner who also died in a plane crash.
French Wine Fraud Conviction
Jean-Luc Cabaner, the former manager of Socodivin, a French wine distributor was sentenced to 30 months in prison for falsifying company books to make the company appear profitable. The fraud took place over 8 years. The company filed for bankruptcy in 2006. At the time it owed 7.5 million Euros to creditors including more than 100 wine producers. The court has not decided on restitution. Cabaner did not appear in court for the sentencing. A warrant for his arrest has been issued.
Bringing Back Amphorae
High school ceramics teacher, Andrew Beckham, is making terra cotta amphorae patterned after the wine containers used in ancient Greece and Rome. Each amphora has a capacity of about 75 gallons. Originally, he had intended to sell them to wineries but has decided to use them to make his own wine. The wine seems to ferment and mature faster in the handmade vessels than in steel or oak. He is now growing the grapes and making his own wines at Beckham Estate Vineyard in Sherwood, Oregon. For wines Pinot Blanc $18-$22 and Pinot Noir $30-$40 contact Annedria Beckham at annedria@beckhamestatevineyard.com or (971) 645-3466.
Beer & Cider
A Mashup
Red Hen restaurant owner, Sebastian Zutant, and his friend, Jeff Hancock, at craft brewery, DC Brau have come up with a new blend that's a sensation in Washington, DC. They call it a "Mashup." When red wine is made, the solids fall to the bottom of the barrel. These solids, called lees, include grape skins, yeast cells, and other leftovers of winemaking. The lees are usually discarded or used as fertilizer. The two friends decided to try something new. They get lees from wineries in nearby Virginia and combine them with a dark porter. Then the combination is aged in barrels. The result is a beverage that's rich, chocolatey, and has the taste of dried fruit. Other breweries are experimenting with beer brewed with grape must.
Johnny Appleseed
You probably learned about Johnny Appleseed in grammar school. But, do you know what he was really doing? John Chapman was his real name. Apple trees were his business. In the early 1800's John moved ahead of the frontier. He would plant apple trees, fence them in, find a local agent to care for them, and grow them for 2 to 3 years. When settlers moved into the area John would sell them the trees for five cents each. They needed the apples for one reason. In the early 19th century the drink of choice was hard cider. The farmers couldn't make it without Johnny Appleseed's trees.
World Cup Brew
AB/Inbev has merged beer and soccer. It will be marketing a limited edition of Brazil's Brahma Beer made with barley grown on the field where Brazil's World Championship soccer team has trained for many years. The beer will be called Brahma Selecao Especial and will be available before and during the World Cup matches at Rio de Janeiro's Maracana Stadium.
Mexican Craft Beer
A new trend south of the border! Mexican Craft Beer. The small batch brewing is just starting, but, some of the labels look interesting. Imperial Tequila Ale from Ceveceria Minerva comes from Guadalajara. It draws its unique flavor from being aged in used tequila barrels. Bucefalo Imperial Stout is made with roasted coffee beans. Baja Brewing in Los Cabos makes seasonal beers flavored with mangoes and other fruit. Day of the Dead is produced in Ensenada and will be distributed nationally in the U.S. Other labels include Lagrimas Negras and Diablo Blanco.
Spirits
Whiskey Sales Growth
U.S. total sales of all types of whiskey grew 6.2% to 52.7 million cases in 2013. Irish whiskey was the fastest growing category at 17.5%. Irish has grown 400% during the 10 years from 2002 to 2012. The figures come from the 10th annual report by DISCUS, Distilled Spirits Council of the U.S.
St Patrick's Day 2014
St Patrick's Day is March 17 and one of the biggest sales days for Irish Whisky in the U.S. There are enduring myths is about the differences between Orange Irish (made in Northern Ireland) and Green Irish (made in Ireland). Myth:Bushmills, an Orange Irish, is Protestant and Jameson, a Green Irish, is Catholic. False, Colum Egan the Master Distiller at Bushmills is Catholic. John Jameson, founder of the distillery that bears his name, was Protestant. Whether you like your Irish Orange or Green, lift one for the Emerald Isle.
What's in a Name?
Gallo Wine Company has filed a trademark suit against Dark Horse Distillery of Lenaxa, Kansas. The suit claims that Gallo has prior rights to the Dark Horse name on wines and spirits. The suit also claims that the distillery has admitted there is customer confusion as to the names. Gallo says they repeatedly asked the distiller to discontinue using the name before suing.
Other Food and Beverages
Chinese Food
Can you sell refrigerators to Eskimos, or ship coal to Newcastle? Well, 2 Americans are doing just that. They're selling Chinese food to China. Fung Lam and David Rossi are running a Chinese restaurant in Shanghai. Lam and Rossi met in the Foodservice program at Cornell University and decided to open a health food restaurant in China. It didn't work so they changed the menu to what Lam's family sells in New Jersey: American style Chinese food. The menu includes dishes the Chinese have never heard of: Crab Rangoon, Moo-Shu Pork, General Tso's Chicken, Sweet and Sour Pork that's really sweet, and Fortune Cookies. At their restaurant, named "The Fortune Cookie", Rossi and Lam have also introduced those little cardboard boxes with takeout. 60% of their customers are Westerners that miss American style Chinese food. The other 40% are Chinese. Many of the Chinese come out of curiosity to try this new kind of food. A quote stuffed in one fortune cookie reads "Whatever you are, be a good one." a quote from a great American, Abe Lincoln. If you happen to be in Shanghai, drop in for dinner at 83 Changshu Road, 4th Floor.
Coke Loses its Fizz
Coca-Cola sales have stalled and caused a disappointing 2013 and 4th quarter. The company had a 1% increase in 4th quarter and 2% for the year. The cause is declining soft drink sales for the past 9 years. Beverage volume dropped 1% in North America and sales have stalled in growth markets like China and Brazil. Coke is trying to diversify the company, but it isn't happening fast enough. Carbonated drinks still make up 75% of total sales. Profits for the 4th quarter were down 8%. "Carbonated beverages are in precipitous decline" said John Sicher, publisher of Beverage Digest. "The obesity and health headwinds are difficult and are getting stronger."
Warning Labels for Soda?
California State Senator Bill Monning (D – Carmel) has introduced a bill that would require health warnings on bottled soft drinks. The warning label would read "STATE OF CALIFORNIA SAFETY WARNING: Drinking beverages with added sugar(s) contributes to obesity, diabetes, and tooth decay." In restaurants the warning would be on the counter or menu. Self serve dispensers would also have to carry the warning. The bill is supported by the California Medical Association and opposed by CalBev which represents Coca-Cola, Pepsi-Cola, and Dr. Pepper/Snapple.
Kosher Coke is Back
Kosher Coca-Cola will be available in California during Passover for the first time in 2 years. The product was not available in the state for the 2012 and 2013 Passover seasons because it contained caramel that had 4-methylimidazole as an ingredient. California considers the ingredient a carcinogen. Kosher Coca-Cola is kosher for Passover because it is made with pure cane sugar. Regular Coke is made with high fructose corn syrup, an ingredient Jews can't consume during the Holy week. Coke purists of all religions stock up when kosher Coke is on the shelves because they feel it tastes like old times. The rest of the year the only Coke with pure cane sugar comes from Mexico.
Restaurant Break Up
A battle over how to break up Darden Restaurants is shaping up. Darden had announced in December that it intended to spin off the Red Lobster chain. Now Starboard Value LP, which owns 5.5% of Darden stock, is pushing to have a non-binding stockholder vote to break the company into two parts. One piece would get Red Lobster, Olive Garden, and Longhorn Steakhouse. The other would hold the real estate underlying the restaurants. Barington Capital Group LP had previously asked for a similar configuration.
The Changing Market
Stay at Home Drinkers
According to market researcher firm, IRI, spending on alcohol to be consumed at home has increased every quarter for the past 4 years. Alcohol spending in general indicates consumer confidence. January 2014 spending with retailers, not restaurants, was 6.75% ahead of January 2013. Spirits were up 8.4%, wine up 5%.
Credit Card Problems Continue
Banks have spent more than $200 million already cleaning up the Target mess according to The Consumer Bankers Association and Credit Union National Association. The final tab will probably end up being at least twice that and the banks will try to shift the cost to Target. If history is an indicator the banks will sue Target to recover their costs. Meanwhile Target is speeding a change to chip enabled smart cards. The changeover to the new cards will cost Target about $100 million. Target's overall performance was a disaster. 4th quarter sales were down 3.8% and profits down 46%. Profit for the year was down 34.3%.
Neiman-Marcus reported that malware was installed in its payment system and was active from July 16 to October 30, 2013. During that time hackers collected info on 350,000 customer cards. The hackers later used 9,200 of the cards fraudulently.
What both the Target and Neiman-Marcus breaches prove is that hacking and fraud are not going away. Smaller companies will be more vulnerable because they don't have the resources to detect a breach and fight back.
Who Are You Selling To?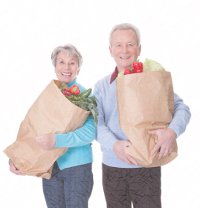 Most food and beverage companies are selling to millenials. But that may be a mistake. The bulge in the population is still the Baby Boomers. No one is marketing to this aging mass of people. The fact is that 10,000 people are turning 65 every day and that will continue to happen for the next 16 years. If you can figure out how to market to them, there is a lot of money to be made. Think about it: 10,000 have their 65th birthday today, 10,000 more tomorrow, and the next day, and the next, for every day as long as you plan on working. What are you doing to sell beverages to them? Wine? Martinis? Craft beer? Or what?
Sales Tax Problem
There are 11,000 local tax jurisdictions in the U.S. Each year there are about 7,000 changes in sales tax rates. The products of our industry are taxable across the full range of them. How does the sales tax situation affect your sales? How does it affect retailers and restaurants? How does it affect chains that sell in multiple jurisdictions? It is a nightmare!
Gelsons Sale Closes
The purchase of Arden Group and Gelsons Markets has been completed by TPG Group of San Diego. Gelsons has 17 upscale supermarkets in Southern California. A new store will be opened in La Canada-Flintridge this Spring. TPG has plans to expand the chain throughout the West Coast.
Safeway Sale
Safeway's owner KKR is continuing talks with other investment companies to sell the chain. The company operates Vons and Pavilions Markets in Southern California and Safeway stores in Northern California. Possible buyers include Cerberus Capital Management, CVC Capital Partners, and Leonard Green & Partners. There are also rumors of a management buyout or splitting the West Coast and East Coast operations. Safeway is being represented by Goldman Sachs. Safeway's problem is that its business is concentrated in California and is under extreme competitive pressure from Walmart, Costco, and Target. The chain also faces new competitors as value retailers Dollar General, Family Dollar, and Aldi all are moving into California.
Walmart Expansion
Walmart's U.S. sales fell .4% in 2013. The company plans expansion of the chain with up to 300 new Neighborhood Markets and Walmart Express units in 2014 at a cost of $6.9 billion. The company also plans to open 115 new Walmart Supercenters this year. Walmart is looking for increased sales in categories that offer growth potential. In 2012 the company announced that it was aiming to double sales of alcoholic beverages by 2016. At the start of 2014 Walmart had 4,000 stores. Of those 3,500 sell beer, 2800 sell wine, and 1,200 sell distilled spirits. Between May 2012 and November 2013 100,000 square feet of beer cooler space were added to the stores. Added sales will have to come from competitors and increased sales to existing customers. The general perception is that Walmart's customers are blue collar. The fact is that 84% of ALL shoppers visit a Walmart store at least once a year. Walmart claims that it will make product selection local. But, for a national chain that is difficult. It will have to rely on national brands for the bulk of alcohol sales growth.
Sprouts Farmers Markets sales rose 36% to $2.43 billion. Profit was $51.3 million. The company plans to open 22 new stores this year.
The Country's Worst Retailers
Customer satisfaction is at a high. But that doesn't apply to all retailers. The American Customer Satisfaction Index has published a list of the retailers with the worst customer satisfaction ratings. Five of the worst 10 all happen to sell alcoholic beverages right here in California. If your work for one of these, this is a heads-up to improve. If you compete against them, you can take advantage of their problems. They are #6 Safeway (includes Vons & Pavilions), #4 Walgreens, #3 CVS, #2 Rite Aid, and the #1 lowest customer satisfaction level Walmart.
Health
Gluten Free Alcohol
The Alcohol and Tobacco Tax and Trade Bureau has issued a ruling that alcoholic beverages cannot be labeled gluten-free unless they are made completely with gluten-free grains such as teff, sorghum, rice, or similar grains. The ruling applies to beer and whiskey regardless of how the grains may have been processed. The beverages also must be stored in barrels that were not sealed with wheat paste, which potentially could leech gluten into the liquid. The FDA allows food to be labeled gluten-free if it was made from grains that contain gluten but have had it removed.
Wine Inhibits Lung Cancer
Researchers at Brock University and McMaster University in Ontario, Canada have found that wine can inhibit the growth of lung cancer cells. The study will be published in the near future in Cancer Cell International. In an interview, Evangelia Litsa Tsiani, one of the study authors said "We hypothesize that the total phenolic content, which was much higher in red wine, may be responsible." The cancer cells were tested in vitro and exposed to Cabernet Franc, Cabernet Sauvignon, Pinot Noir, and Riesling. The research showed that the red wines were effective at a concentration of 2%, while the white wine was effective at a 5% concentration.
No More Soft Drink Ads in School
First Lady Michelle Obama and Agriculture Secretary Tom Vilsack announced that new Department of Agriculture Rules would prohibit advertising of soda drinks and junk foods in schools. $149 million is currently spent annually on banners, scoreboards, and other places in schools to advertise the products. "If you can't sell it, you ought not be able to market it." Vilsack said.
Dark Beer for Better Health
According to Hella Wella, dark beers have a number of health benefits. Dark beer includes Stout, Porter, Brown Ale, and others. The brews have heavy amounts of Vitamin B and can prevent kidney stones, contain Silicon which strengthens bones and prevents osteoporosis, contain fiber which reduces blood cholesterol, contain iron which promotes red blood that carries oxygen to the body's cells.
Tasting Notes
Each month we are out there looking for wines that "over deliver"; wines that offer more than others in their category and price level. We search out the wines that you can buy to help build your business; wines that make customers happy and keep them coming back. These are wines we rate as good buys and best buys. Check our notes. The opinions in the reviews are our own and unsolicited. We receive no compensation from wineries or brokers. This month there were several wine tastings that showed some very nice wines available at reasonable prices. The prices shown are approximate retails.
At the Royal Wine International Food & Wine Festival the range of wines, spirits, and foods shown was spectacular. The products were of superb quality to satisfy any palate and all were Kosher and suitable for consumption by those observing religious dietary laws. The food was catered by Tierra Sur, an upscale kosher restaurant that serves dairy-free Mediterranean foods that were well paired with the beverages being tasted. The restaurant is located at Oxnard's Herzog winery. The wines reviewed below are available through Southern Wine & Spirits.
California wines by Jeunesse are definitely suited to being paired with food and consumed by those that just want an easy casual dining experience. They are off-dry, but not cloyingly sweet. Black Muscat, Cabernet Sauvignon, Pink Moscato, line priced at retail $11 to $12.
Baron Herzog Wines were represented by a 2013 Clarksburg Chardonnay that was clean, fresh, bright color, stainless fermented $15. 2012 Chenin Blanc light, touch of sweetness, bright color $9.
There were hundreds of wines from California, Israel, New Zealand, Spain, France, and elsewhere. We list two top wines at bargain prices that might be overlooked because they are listed among the Kosher wines rather than among the Chateaux where their non-pedigreed counterparts would be found. Chateau Leoville Poyferre 2005. Perfectly aged for drinking now. Deep color, good nose, delightfully soft, $250. Chateau Pontet Canet 2004 deep color, good nose, well aged, soft and ready to enjoy. This wine was outstanding and our favorite at this event. $125.
Sonoma in the City is touring the state. We shared the wines at the Montage Hotel in Beverly Hills. Every wine that was shown was of excellent quality. We reserve our comments for a few surprises and some delightful values.
Ferrari-Carano Fume Blanc 2013 will be released in the next few weeks. Excellent nose, fresh, beautifully dry, classic Fume Blanc taste, $14. Available from Southern Wine & Spirits. Winery contact Michael Hurst michaelhurst@farrari-carano.com or (760) 738-1713.
Gundlach Bundschu Gewurtztraminer 2012. Bone dry, yet has very classic spicy GT flavor notes, clear, clean finish, delightful and most unusual, $22.50. Youngs Market Estates Group. Winery contact Katie Bunschu katie@gunbun.com or (707) 939-3034.
Pedroncelli wines always impress me because they are made to be enjoyed with food as part of a complete dining experience. Always reasonably priced. You can build sales with these wines. 2013 Sauvignon Blanc, made from 100% sauvignon blanc grapes, semi-dry, $14. 2012 Chardonnay, dry, 20% aged in oak 80% in stainless, gives a slight oak taste, perfect on the palate, $14. 2011 Zinfandel, 90% zinfandel 10% petite syrah, good color, good nose, dry, $17. 2011 Cabernet Sauvignon, 90% cabernet sauvignon 9% cabernet franc 1% petite verdot, dry deep color, full body, $18. Wine Warehouse. Winery contact Ed St. John ed@pedroncelli.com or (707) 857-3531.
Industry Calendar
3/9 Family Winemakers – Pasadena
3/13 Through 2014 Hall Wines Open House St Helena
3/14-16 Vintage Paso-Paso Robles
3/17 St Patrick's Day
3/19 Howell Mountain – SFO
3/26 Meet Napa Valley – Beverly Hills
3/29-30 Garagiste Tasting - Solvang
4/1-2 Foodservice Equipment Expo – Downey
4/7 Grand Cercle des Vins Bordeaux – Sta Monica
4/9 No. California Produce Expo-Alameda
4/12 Festival Grand Tasting-Santa Barbara
4/16 Mt Veeder – SFO
4/16 Champagnes de Vigneron – SFO
4/28 Tour des Deux Rives - SFO
4/29 Tour des Deux Rives - LA
New Legislation for 2013
Our industry has more laws controlling it than most industries. The State
Legislature and the ABC give us license privileges and can take them away. 2013
has several new laws that you must follow. New alcoholic beverage laws will be
introduced that will be effective in 2014. Many critical issues are pending. Is your
business safe? Members are encouraged to look through the Legislative Bulletin. If
there is a new law that is a problem for your business, call the association office
now. The CBRA is your voice in Sacramento. If you are not a member, join today.
The CBRA is your only voice when it comes to new beverage laws.
Brands and Comments
The CBRA Newsletter has not accepted any payment from any of the brands mentioned
in this edition. The editor, Ron Ziff, welcomes comments at ron@cbraliquor.org
CBRA Membership Remains Open
Now, more than ever, access to your industry is important. The CBRA is California's
only statewide association of licensed retailers, and our membership continues to be
open for the first time in 20 years.
At CBRA we deal with licenses and regulations that affect the beverage business on a
daily basis. That's why CBRA offers practical solutions, unique products, services,
information, and timely advice for both large and small beverage businesses. With
reasonable fees, superior service, and associates that are easy to reach, CBRA helps you
to run your business better and easier. One of the most valuable services we offer is that
call to the ABC to ask your question. We can ask that question and keep you anonymous. That's something you just can't do yourself.
Join or renew your valuable membership today. You can't afford to delay.
California Beverage Retailers Association – California's Only Statewide Association of Licensees. We're #1!
If you would like to be removed from this email list, please email to
ron@cbraliquor.org with UNSUBSCRIBE in the subject line.